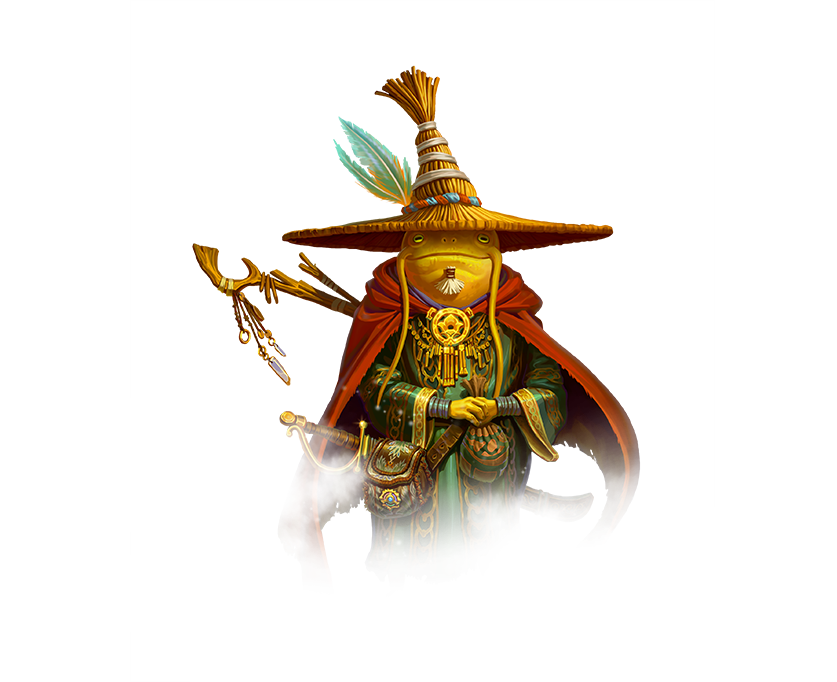 Welcome to the Oversky
Team-up with Fugoro on an epic Co-op Adventure against the Emperor of Mirnast, discover the Oversky and its treasures to save the unexplored kingdom from evil! If you're up to the challenge, you can pre-order your Adventure Pouch before May 9th to get exclusive pre-order rewards!
Adventure Pouch:Oversky Pre-Order
And collect Gold for our Community War Effort to help unlock more content!
Adventure Pouch: Oversky Launch
Find out more with the
Adventure Pouch Trailer!
Select your
Adventure Pouch
Receive these items as soon as the Adventure Pouch arrives
|
Summer 2017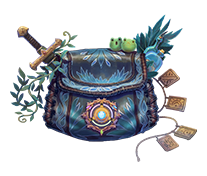 Get the Exclusive Adventure Pouch collectible item and access to the Oversky's exciting new content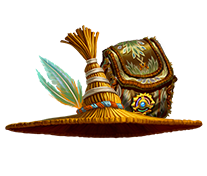 Help Fugoro with epic new Adventure Pouch Daily Challenges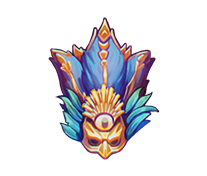 Join your friends in our Co-op limited Boss Battle against the Emperor of Mirnast to deliver the Oversky from greed and evil and reap epic rewards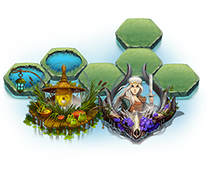 Team-up with Fugoro, or your friends, in a new epic co-op adventure! The Co-op adventure will feature a minimum of 6 Quest packs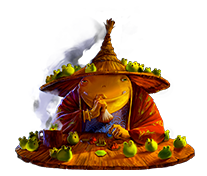 Receive the exclusive full cosmetic set of Fugoro The Adventurer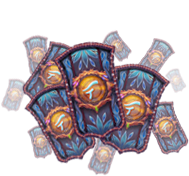 Participate in the Co-op campaign and unlock 30 brand new cards
Pre-order exclusives
|
Get these rewards right now!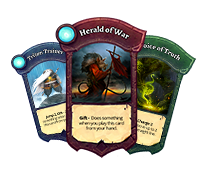 Receive all 6 of Faeria's brand new cards, instantly after you pre-order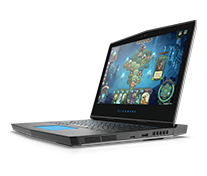 Entry into a prize draw to win our Alienware Adventure Pouch Package worth over $1,500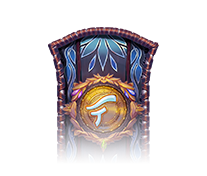 Receive the exclusive Adventure Pouch card back, our very first animated card back!
With any purchase of the Adventure Pouch, receive at least one chance of winning our Adventure Pouch Alienware Package containing an Alienware 17 laptop worth over $1,500

Receive 1 entry into the prize draw with the Pioneer Adventure Pouch, or 2 entries with the Supporter Adventure Pouch.


Play & Increase
The Value of your Adventure Pouch
Throughout the duration of the Adventure Pouch:Oversky pre-order period, every single piece of Gold awarded in game will be added to our community War Efforts that will help unlock more Adventure Pouch content for every Adventure Pouch owners to enjoy!
175,000,000 / 175,000,000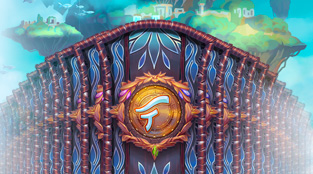 In Faeria, you play as a god fighting to regain your lost memory, known as memoria. Some of that regained memory manifests itself as the cards you earn and then subsequently play. You've got it - the answer to our first riddle means that in the Adventure Pouch: Oversky expansion, we will introduce 30 new cards lootable through the Co-op campaign!