Back to guides
You probably already heard about ESofDawn, he became famous by winning the Monthly Cup XIV. But do you really know who is this very special player? RANMAG has made for you an exclusive investigation inside the life of the only flying e-sport player!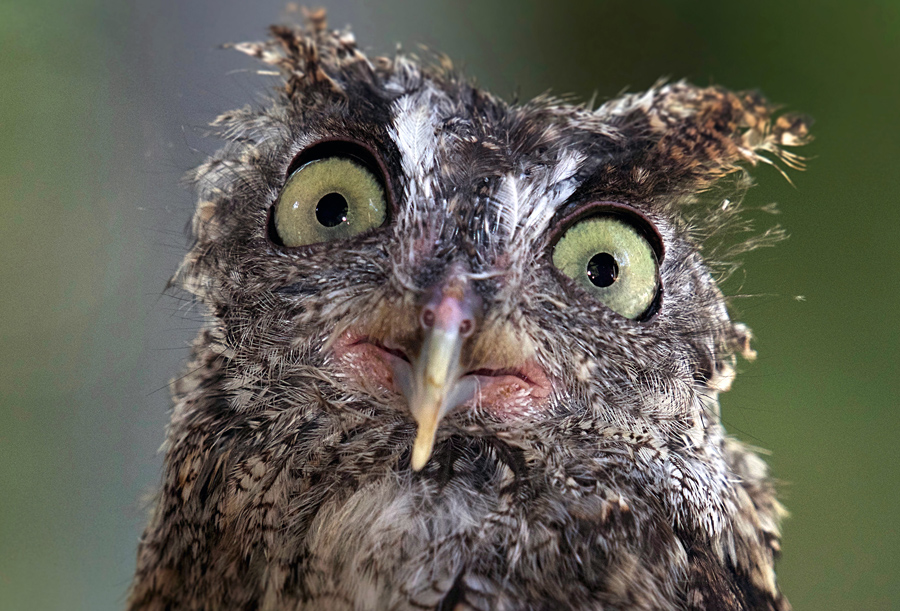 "ESofDawn, on Sunday, after practicing all the week to qualify to the Monthly Cup."
YES! As you can see in this eloquent picture, ESofDawn is an owl! More precisely a screech owl! When we asked him what does it take to be a volatile top player, he confided to us: "OUUUUUH. OUUUUUUUUH. OUUUUUUUH! SHHHHHHHHFT!". Disturbing revelations.
"The encounter between Hawaii and EsofDawn."
In his early Faeria days, and after reaching God-Rank several times, he has been noticed and recruited in the Yackie-Chan team by Hawaii who appreciated his skill and his silky plumage (who couldn't?). At first, the team was created to participate to the Bragging Brawl 2nd Edition, a community tournament created by ChiefBromden. The team was composed by Hawaii, ESofDawn the owl, DoigteurFou now known as DFuu, JustLola, and xYotsuba. They took the second place, losing in final versus the team Zenith. Raizo and Ewey joined the team later and replaced JustLola. Then, ESof participated to many Garudan, Heart of The Mountain tournament organized by his new team leader Hawaii and managed to make very good results.
"ESofDawn the owl, playing Faeria."
We had the chance to get an exclusive picture of him playing on his computeur in his tree-house. As you can see, he uses his talons and legs to move the mouse and click. He uses his pointed beak to type messages on his keyboard. He also downloaded a device to his computer that translates owl language into human language for when he's discussing via Discord: that's why you'll most likely never hear him hooting!
"ESofDawn when getting to #1 god-rank after beating Minocaro."
Today, the successful bird is very appreciated in the Faeria's community and is training with some of the best players from the best teams in the game like Zenith, the old Turn 4 that recently disbanded and of course his own team Baby Fluffy Yackie Chan. SuperbLizard even once told him:"Owl you need is love!" The bird of prey was not amused.
"A last Blink from him? ;)"
We hope you enjoyed this article and learnt a little bit more about this iconic Faeria player! All RANMAG team is happy to say you good bye, and see you next time for more Choking Sands News!
-ranma.
EDIT: YAY we managed to get to Faeria Friday! This guide is actually not that useless btw: indeed, there's real facts about an iconic Faeria player(here ESofDawn.) So you can learn his Faeria e-sport story while laughing a little bit! I really hope you liked reading it and remember: at 20 likes I'll make the Sfasano version!
Defending Against Rush for Beginners
Farmers (and how to use them)
The importance of defensive land placement